Early in the morning, when all tourism rests, www.spainventure.com prepares for the action on the last day of adventures that awaits us just moments before the sun rises over the horizon, "Hot Air Balloon Flight" at Guadix, and that due to weather problems we had to modify the order and cities of development of the adventures. All solved to spend an amazing day, strenuous by the way, but that will be recorded in the memory of all participants of this "50th Birthday Trip".
We started 15 minutes after 5 Am in our Exclusive Transport to Guadix, at Granada Province, 200Km distant from our Hotel in Fuengirola, almost 2 hours travel, and after a 15-minute stop for a coffee, we continue the trip with all the passage sleeping and recovering strength from these adventure days that they were enjoying.
---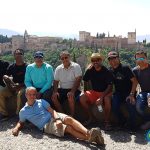 #From USA 2 La Costa del Sol with Spainventure
Read the 1st Part of their Amaizing Adventure
Click On https://goo.gl/8kWvZB
---
We arrived at our meeting point in Guadix just after 7 Am and we found our Hot Air Balloon fully stretched and about to start to swell with powerful fans that would blow, on a first step fresh air, to complete with hot air from the Balloon burners … a whole experience to see that 5100m3 balloon grow …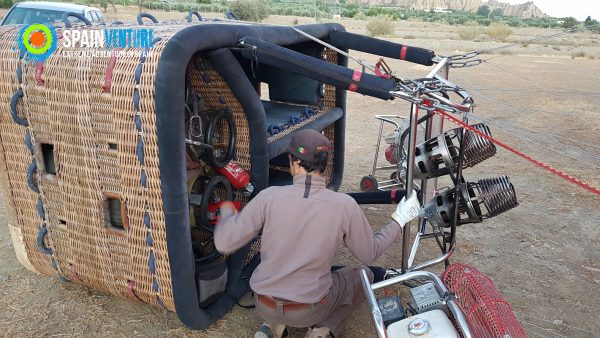 Guadix receives us with 16º … very cool in the morning but that would be getting hot with the passing of the hours and accompanied by the rise and heat of the sun. While observing how the Hot Air Balloon swelled, our pilots began with the pre-flight tests, checking strength and direction of the wind, fundamental technical aspects for the safety of the adventurers that www.spainventure.com does not leave behind.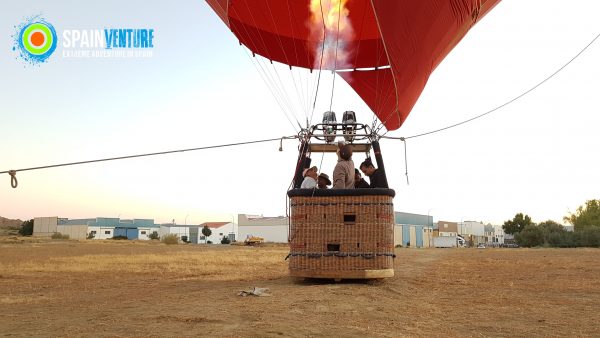 Once verified every aspect before the decolage, ready basket, Hot Air Balloon inflated, mounted Adventurous and ground staff attentive to the takeoff, , we part off with "see you later" that will meet us in an hour and almost 30km from the area from where we say goodbye to the soil and let ourselves be embraced by the air, the fantasy and the emotion of flying …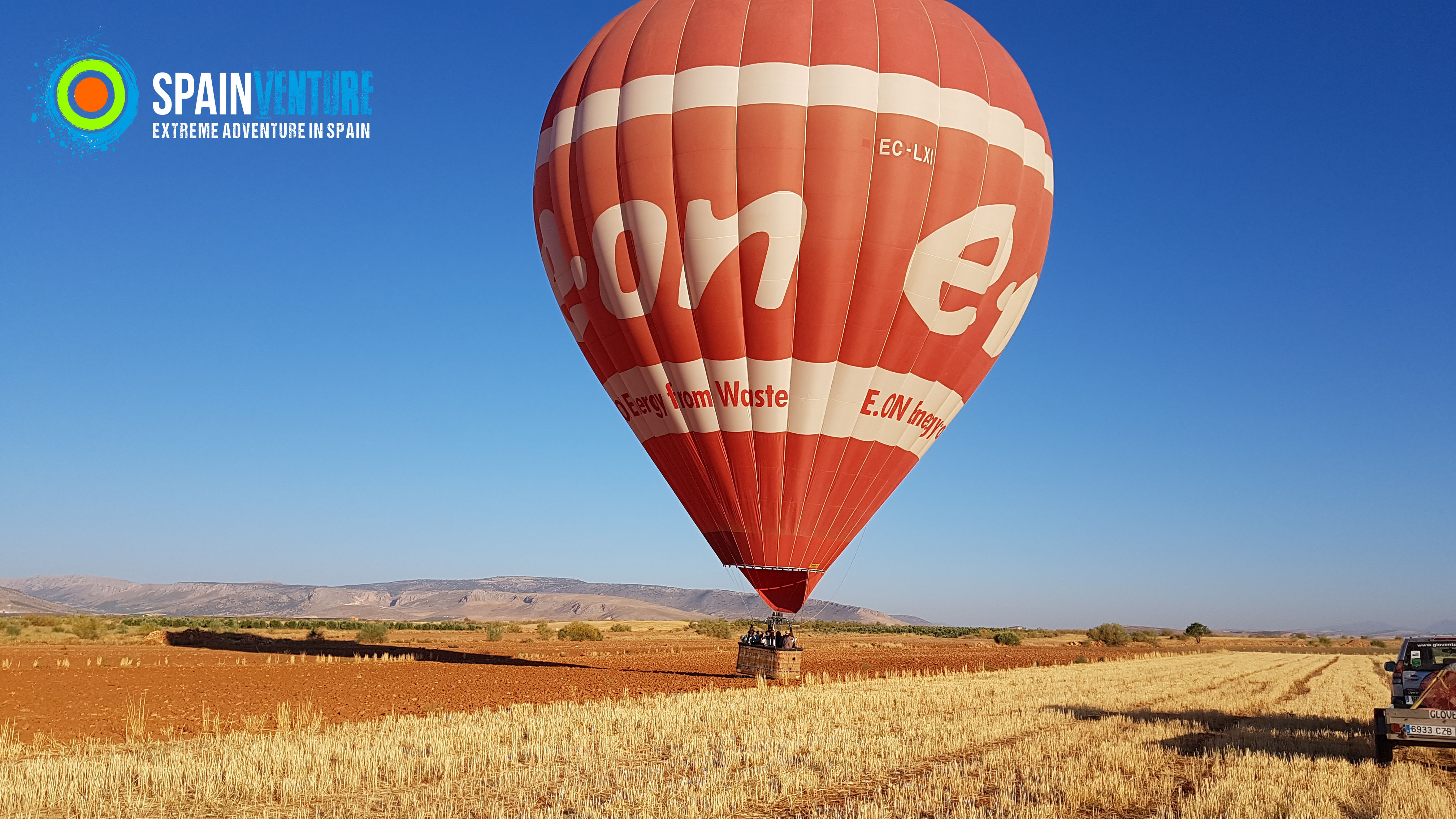 ---
#From USA 2 La Costa del Sol with Spainventure
Read the 2nd Part of their Amaizing Adventure
Click On https://goo.gl/QEB4yT
---
The description of the sensations of the Hot Air Balloon Flight are almost impossible to explain, simply the photos that I expose you in this post speak for themselves, it is not necessary to write, you will feel them just by reading this part of the adventure.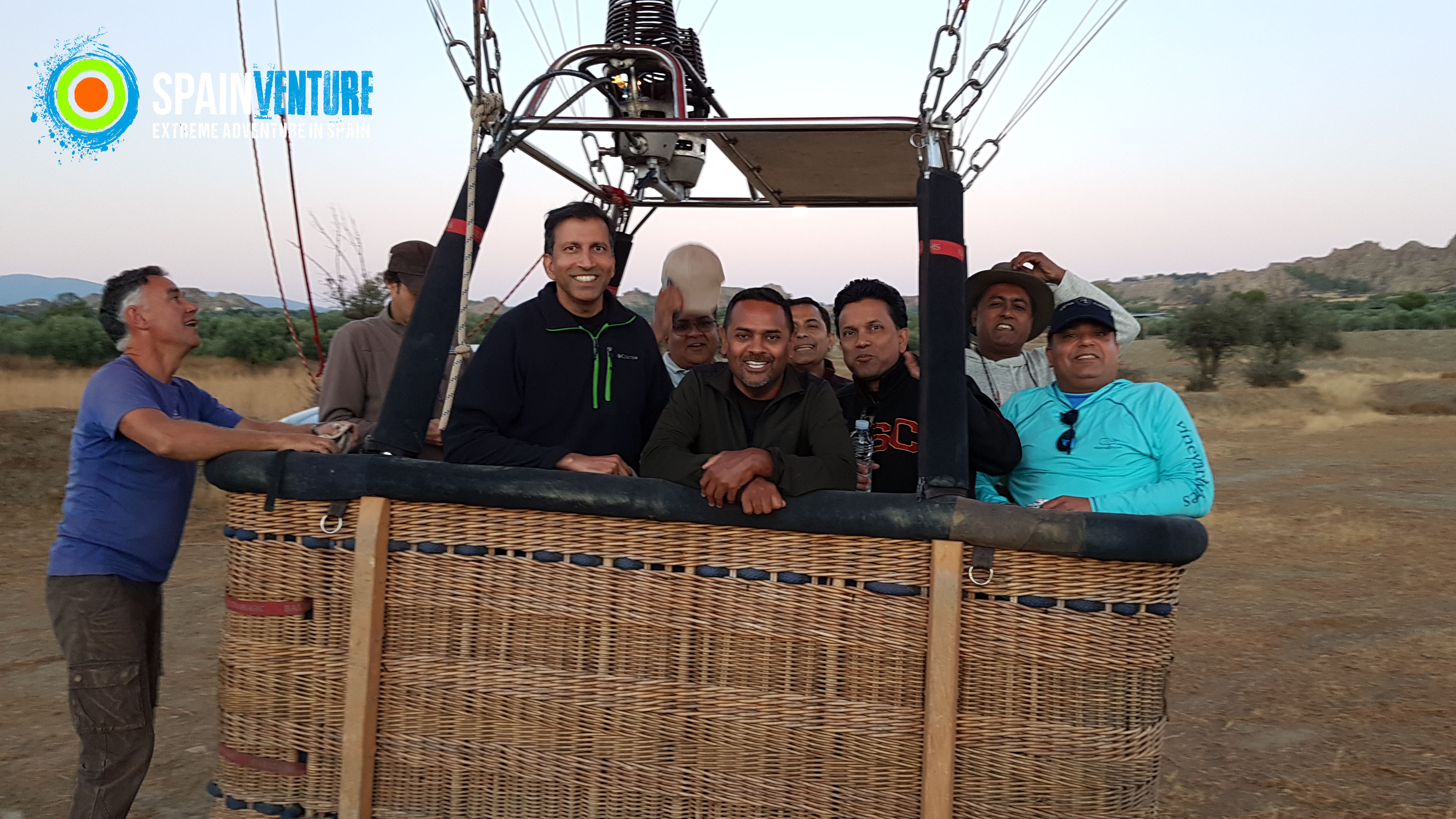 Our landing was perfect, almost we did not know and descended on a field in the outskirts of Guadix that was freshly harvested, with all its reddish brown soil, an area that surrounded us with its fruit trees beginning to drop its leaves warning us that the summer moves away step by step.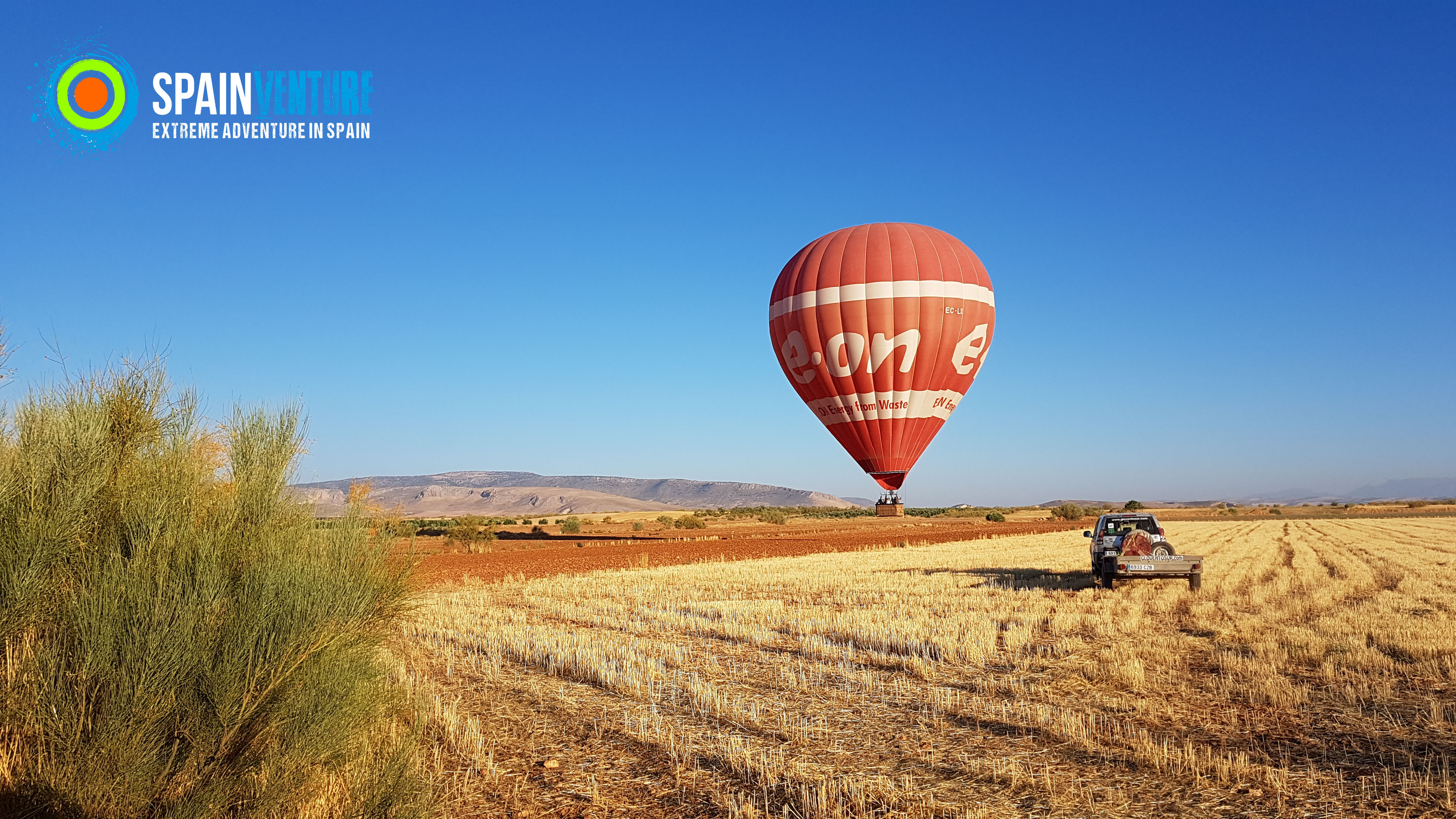 ---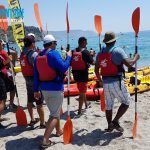 #From USA 2 La Costa del Sol with Spainventure
Read the 3rd Part of their Adventure
Click On https://goo.gl/8kWvZB
---
We ride in the 4×4 support vehicles after deflating and stowing the Hot Air Balloon in your bag, assemble the basket in your trailer and go to breakfast in a classic Andalucian Bar in the area of ​​Guadix. The breakfast that was crowned by the delivery of the flight diplomas to each participant.
Having changed our destiny for the Hot Air Balloon Flight so suddenly, we also modified our itinerary, so to think about the fatigue that reigns after that breakfast "Anadlucian-American in Style" we continue with something more cultural and we go to a few kilometers away from Guadix with this fantastic group to the first visit out off-itinerary prepared, we went to meet a "Cave House" in the Purullena Town, an Unpublished Troglodyte habitat for our adventurou "50th Birthday Trip ".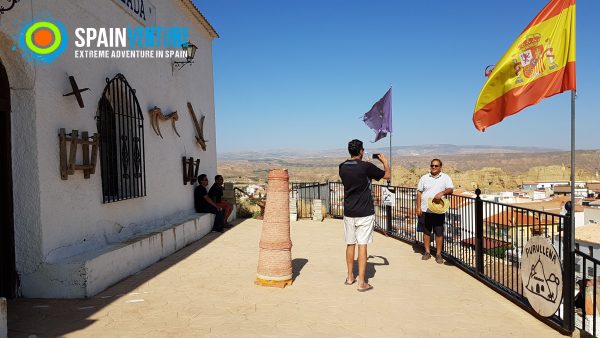 This visit was a moment of relaxation and fascination inside this house of 3 floors fully built inside the mountain, where we could see how the people live, the indoor microclimate, fresh in Summer and temperate in Winter, full of farming tools, machines to work the grinding olive, wheat threshing … all very old, relics that this museum offered us and where our adventurers did not get tired of taking pictures.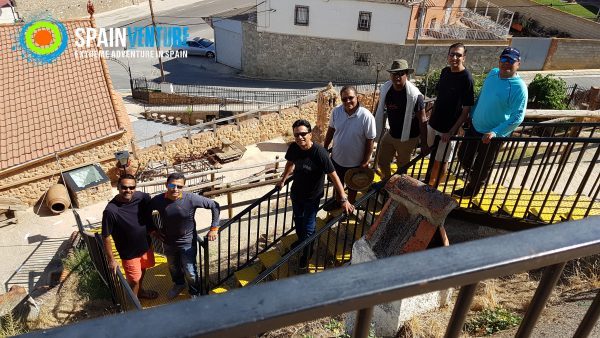 With a heat that was beginning to be much more rigorous at noon, we got back to our exclusive van and continued on our way to our second off-itinerary visit. Just 40km away from the Purullena Town is the impressive city of Granada, full of stories, its little streets full of aromas of herbs, its tea shops, and its people, a city that transports you with those aromas to arabic past times.
Our destination was the Albayzín Neighborhood, a tourist destination that invites you to wander around and immerse yourself in the history of Granada: its white houses, its cobbled streets, its unevenness and the cultural and ethnic mixture that characterizes it were our hosts until we arrived until the Mirador de San Nicolás … in front of us the Alhambra of Granada, the last Arab bastion, was impressive.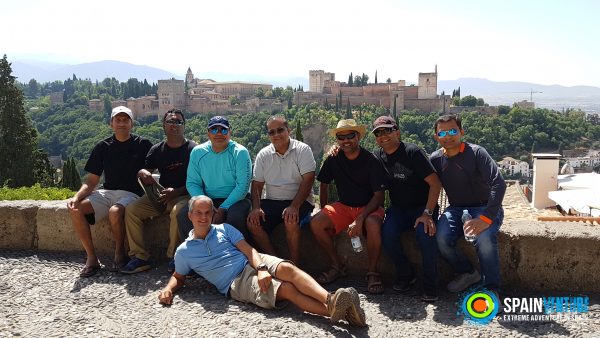 Our adventurers were delighted with this visit to the Albayzín and the "Mirador de San Nicolás", but there was still our last stage of adventures, we got on our transport and began to go to the south of the Cordoba Province to the Genil River, last stage on this day in a curious river.