Dear Adventurous, after a 2020 season marked by this tremendous pandemic that we have had to live, and that has upset some amazing expectations of Adventure Travel through Andalusia -Spain-, unlike other years I cannot say that I am satisfied for the results obtained, but I can confess that the daring tourists who visited us and who defied their fears have very much enjoyed – complying with the Covid Protocol – their Adventures fully of Fun, Emotion and Vertigo, taking home a very pleasant memory of our fantastic land.
It is there where you have collaborated by offering your desire to enjoy, your joy and curiosity for this fantastic Andalusia: We have offered you the best service and you have come back home satisfied and wanting to return to spend a different holliday, fully of new sensations, practicing Extreme Adventure Sports, in contact with nature and the biodiversity that we have in the Andalusian autonomous community, I want to thank you for this fantastic symbiosis that we have achieved with the running of the Adventures.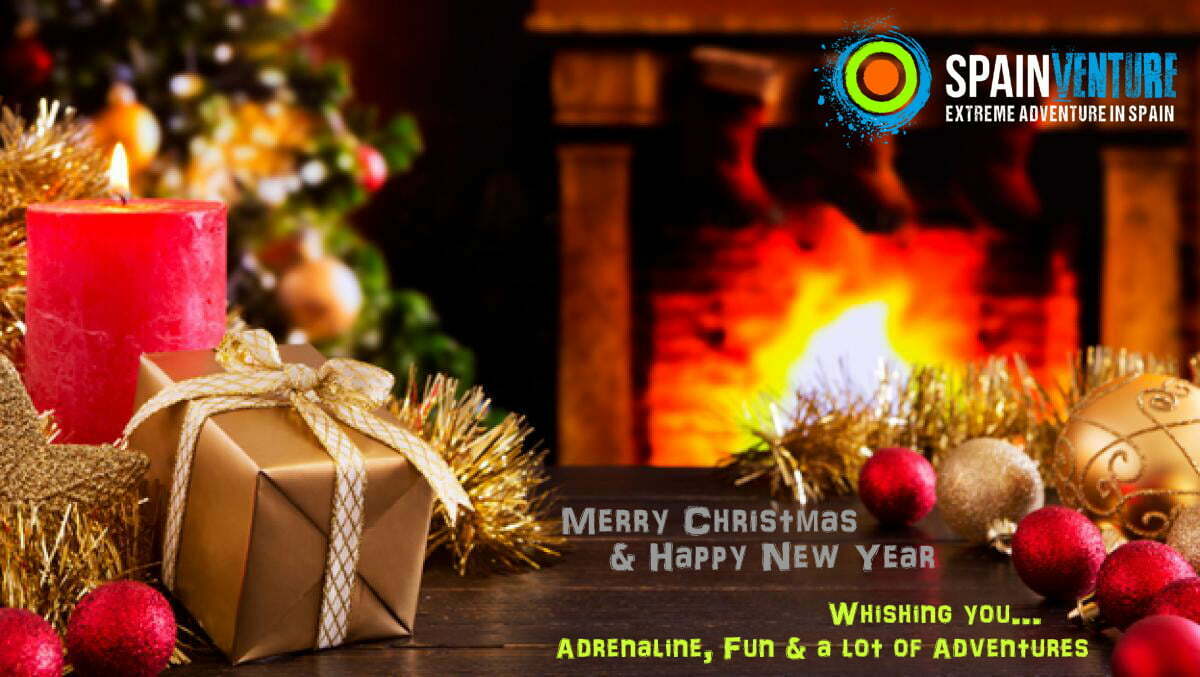 As Team Manager of Spainventure.com "Extreme Adventure in Spain", and in charge of managing relationships with our customers, I want to congratulate you for the fantastic disposition that you have put into these strange pandemic circumstances that we had to live in order to enjoy an Adventure trip atypical & different !!; I only found good comments and that satisfies me enormously: Knowing that I work with great Adventurer customers -Great People- makes me feel safe and calm on the path we travel together.
I always try to look back to know where I come from, to my sides to see who is with me, and to the front to see that light of positivity that guides me to grow, not to loosen and always to give more…
…count on us, we count on you …
---
… we close 2020 and we welcome and the opportunity to a new year with the illusion and the hopes placed in the desire for what we wish to be fulfilled…
---
MERRY CHRISTMAS & HAPPY NEW YEAR!!